Why is sustainable seafood good for… developing countries?
Sustainable gear, transparent monitoring and community organisation. Overfishing was stopped.
There's a premium for sustainable fish. So the fisherman and fisherwoman fish less, but earn more.

WWF's Fishery Improvement Project on the Philippines stopped overfishing of our tuna. Now the stocks recover. The fisherman and fisherwoman fish less, but earn more. Thanks to those who are willing to pay a premium for sustainable fish.
Europe depends on seafood imports from developing countries
The European Union imports 50% of  the consumed seafood. More than the half of the imports comes from developing countries. Even countries traditionally eating the most seafood like Portugal, Spain or Greece, depend highly on seafood imports from developing countries.
developing countries depend on seafood exports
overfishing is a threat for everyone
Sustainable fishing and aquaculture is the only solution
3 facts on seafood and… developing countries
The EU self-sufficiency ratio for seafood equals 46% (2015). This means that more of the consumed fisheries and aquaculture products were imported from non-EU countries than supplied through EU catches or aquaculture production. [1]
98% of fisheries and aquaculture workers come from developing countries   [QUELLE? INFOGRAFIK PLEYL]
Micronutrient deficiencies affect hundreds of millions, particularly women and children in the developing world. E.g. more than 250 million children worldwide are at risk of vitamin A deficiency. [3] More seafood in their diet could improve their health.
Don't support overfishing. Buy sustainable seafood!
The availability of fish is crutial for human health, economic-wellbeing and culture.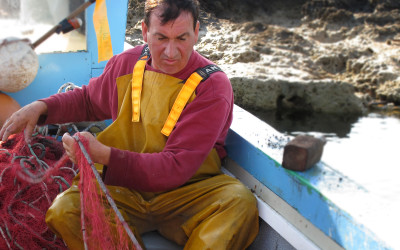 "Working with scientists and park managers really helped me understand the benefits of fishing regulations," says Michele Iaia. "Today, my income is protected and I am less worried about our community's future."
read more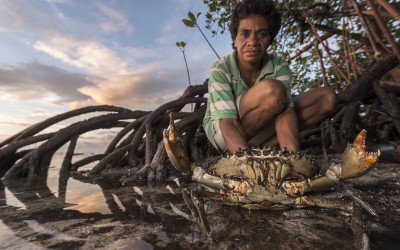 On Mali Island in Fiji, Alumita Camari expertly handles a freshly caught live (and aggressive) mud-crab from the mangroves. Mita, as she's commonly known, is considered the best mud-crab harvester in her village. A single mother, she relies on fishing to provide for...
read more