Nonoy and the Sea Monster
Nonoy fears a sea monster.
It eats all the fish.
∨
31% of fish stocks are overfished and 58% are fully fished
Almost none is left to catch for his dad – a sustainable fisherman.
Nonoy's dad provides food and income for his entire family.
∨
million people depend on fish
Brave Nonoy is determined to fight the monster.
But he can't fight it on his own.
∨
Nonoy needs your support.
Choose sustainable fish!
∨
Learn more about sustainably caught or farmed fish.
Take a look at the WWF Seafood Guide!
∨
WWF Online Seafood Guides:
Global List of WWF Seafood Guides:
"Nonoy and the Sea Monster" Film Background
EU seafood imports from developing countries:

50%

50%

Global seafood workers from developing countries:

98%

98%
Europe is the world's biggest market and importer of seafood. More than 50 percent of EU fish imports come from developing countries. In order to meet our demand for fish, we heavily rely on fish caught or farmed in the global south.
At the same time, people and nature in developing countries rely on our sustainable buying decision. Only healthy seas provide food and income for 800 million people who depend on fish. Most of them live in developing countries. So do 98 percent of global fisheries workers.
Support people and nature – choose sustainable fish!
Do you want to know more?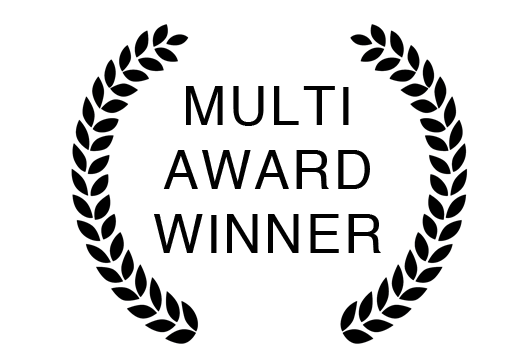 'Golden Palm' winner @ International Green Film Festival / Deauville, France
Best awareness spot 'responsible consumption and eco-labels'
'Golden Austriacus' winner @ Austrian Advertising Awards / Vienna
Best motion picture
'Golden Tirolissimo' winner @ Tyrolean Advertising Awards / Innsbruck
Best motion picture
Client: WWF Austria
Coordinator: Florian Kozák, WWF Austria
Production Company: Wildruf
Writer & Director: Michael Rittmannsberger
Executive Producer: Bernhard Holzhammer, Wildruf
Director of Photography & Grading: Andreas Daxer
Sound Recording & Drone Operator: Peter Rösner
Location Management: Vanessa Amante & WWF Philippines
Production Design: Roma Regala
Editing: Lisa Zoe Geretschläger
Music Composer: Iva Zabkar
Sound Mixing & Effects: Johannes Winkler
Visual Effects: Lucas Riccabona, Wildruf
Nonoy: Justine Belisina