Nonoy ha paura del mostro marino.
Il mostro mangia tutto il pesce.
∨
Il 31% degli stock ittici è sovrasfruttato
Il 58% è sfruttato al massimo
Suo padre, un pescatore locale, non ha quasi più nulla da pescare
Il padre di Nonoy sfama e mantiene tutta la sua famiglia.
∨
800 milioni di persone dipendono dalla pesca
Il coraggioso Nonoy è determinato a combattere il mostro.
Ma non può sconfiggerlo da solo.
∨
Nonoy ha bisogno del tuo aiuto.
Scegli di consumare pesce sostenibile!
∨
Per saperne di più su pesca e acquacoltura sostenibili
Consulta la Seafood Guide del WWF!
∨
"Nonoy and the Sea Monster" Film Background
Importazioni di pesce nell'UE da paesi in via di sviluppo:

50%

50%

Lavoratori nel settore della pesca provenienti da paesi in via di sviluppo:

98%

98%
L'Europa è il maggiore importatore di pesce al mondo. Più del 50% delle importazioni di pesce in UE provengono da paesi in via di sviluppo. Per poter soddisfare la nostra richiesta di pesce, ci affidiamo al sud del mondo.
Allo stesso tempo, nei paesi in via di sviluppo sia le persone sia la natura subiscono gli effetti delle nostre scelte di acquisto. Solo mari in salute possono fornire cibo e reddito agli oltre 800 milioni di persone che dipendono dalla pesca, la maggior parte delle quali vive in paesi in via di sviluppo, così come il 98% di coloro che lavorano nell'intero settore della pesca. Sostieni le persone e l'ambiente, scegli pesce sostenibile!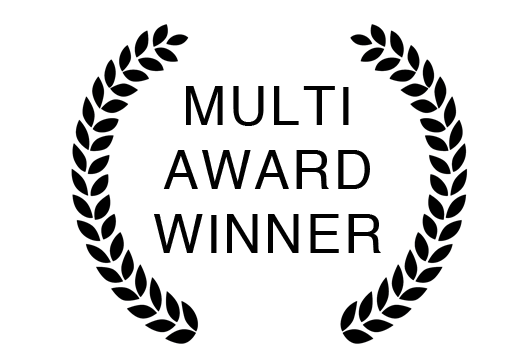 'Golden Palm' winner @ International Green Film Festival / Deauville, France
Best awareness spot 'responsible consumption and eco-labels'
'Golden Victoria' winner @ International Business Film Awards / Vienna
Best awareness spot 'environment'
'Golden Austriacus' winner @ Austrian Advertising Awards / Vienna
Best motion picture
'Silver Award' winner @ Brand Film Festival / London
Second best awareness spot 'sustainability'
'Golden Tirolissimo' winner @ Tyrolean Advertising Awards / Innsbruck
Best motion picture
'Bronze Venus Award' winner @ CCA Austrian Advertising Awards / Vienna
Third best motion picture
Client: WWF Austria
Coordinator: Florian Kozák, WWF Austria
Production Company: Wildruf
Writer & Director: Michael Rittmannsberger
Executive Producer: Bernhard Holzhammer, Wildruf
Director of Photography & Grading: Andreas Daxer
Sound Recording & Drone Operator: Peter Rösner
Location Management: Vanessa Amante & WWF Philippines
Production Design: Roma Regala
Editing: Lisa Zoe Geretschläger
Music Composer: Iva Zabkar
Sound Mixing & Effects: Johannes Winkler
Visual Effects: Lucas Riccabona, Wildruf
Nonoy: Justine Belisina